These specialist stormtrooper units advance in conjunction with standard First Order infantry, using D-93 incinerators to flush out entrenched enemies with roaring sheets of flame. Flametroopers wear backpack-style propellant tanks, special helmets with slit-like lenses that reduce glare, and temperature-control body gloves beneath their armor.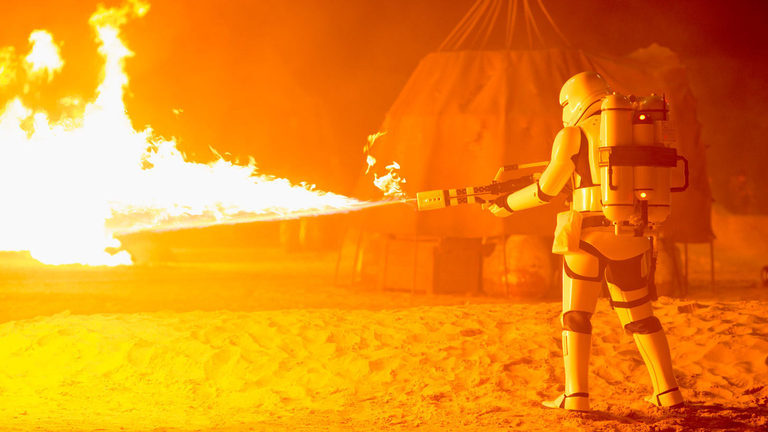 Ad blocker interference detected!
Wikia is a free-to-use site that makes money from advertising. We have a modified experience for viewers using ad blockers

Wikia is not accessible if you've made further modifications. Remove the custom ad blocker rule(s) and the page will load as expected.